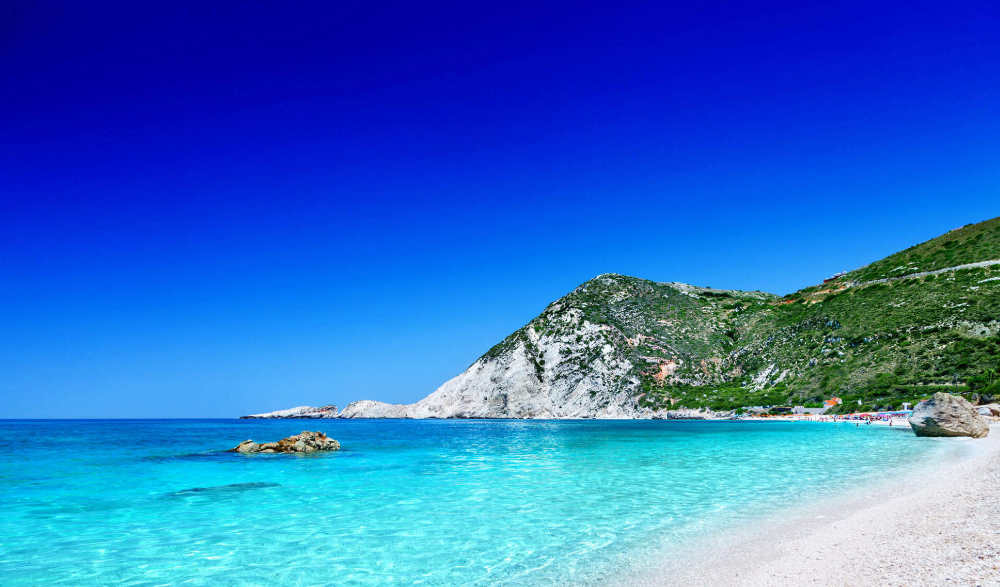 Fancy an adventurous inspiration sailing trip? Where you can really relax and enjoy sailing, snorkeling, hiking? And where you train your mind at the same time to achieve more in your life and work with less stress?
ADVENTUROUS INSPIRATION SAILING TRIP
A holiday and a journey to personal leadership playfully combined
You feel like getting away from it all. You are ready for a holiday. You would like to keep some of that "holiday" feeling when you're back home. Because as soon as the vacation is over you're usually soon swallowed in the rat race again.
You would love to keep your peace and balance in the hectic pace of your life and work after your vacation, but you don't know how to do this?
Treat yourself to a double vacation! A vacations for your body and a vacation for your soul. You will not only recharge yourself, but at the same time increase your personal leadership skills.
It is scientifically proven that you can train your mind to live and work less from the survival mode and more from a place of rest and relaxation. The result is that you live and work more effectively with less stress.
This in turn leads to contentment and peace. Not only for yourself, but also for your environment.
An adventurous sailing vacation on the Ionian Sea is a wonderful opportunity to enjoy, relax and at the same time train your brain in personal leadership.
The quiet sailing in the beautiful nature between the dozens of green islands provides deep relaxation. Working on a new mindset almost goes by it self in this setting. Sailing, learning and playing at the same time!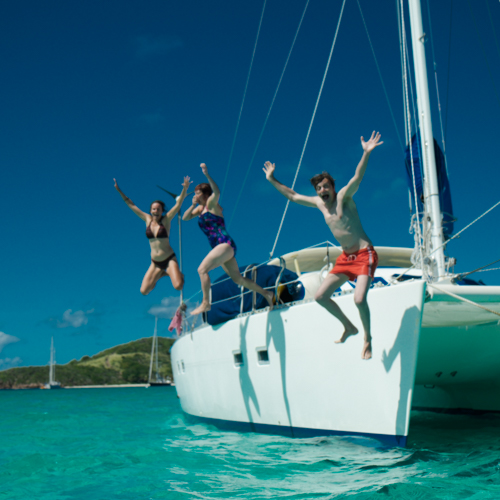 What does our inspiration sailing trip to personal leadership involve?
Our "@The Helm" inspiration sailing holiday for personal leadership is unique. We combine the principles of mindfulness, zen and neuropsychology with the principles of good ocean sailing.
Deep is a world sailor and Francisca is a certified mindfulness trainer, lawyer and Zen monk. Together they like to inspire you to discover that managing your mindset is the key to personal leadership and effectiveness. Why is this the case? Because you can't control the waves, but you can learn to sail by training your mind and brain.
Our @ The Helm sailing courses are scientifically based, practical and adventurous. Enjoying your holiday and developing yourself in a playful way combined!
The six modules of the @ The Helm adventurous inspiration sailing trip

You sail between the beautiful sun-drenched Greek islands in the Ionian Sea. In 6 stages you sail from island to island. While sailing you only hear the wind and waves. A fish that jumps out of the sea. You snorkel in Greek bays in crystal clear water and admire the many fish that curiously swim around you. You walk on beautiful mountain paths in quiet forests. You enjoy a delicious dinner and a glass of wine on board in a quiet bay. Or you go out for dinner in one of the local restaurants on shore and do nothing at all.
Each sailing etappe includes – in addition to your holiday- a module of the @the Helm training for personal leadership. During etappe 1 you cultivate the mentality of a curious, adventurous traveller/sailor. We call this the "Traveller's Mind". This mindset helps you to approach your work, life and difficulties with a curious, open mind. Scientific research shows that this mindset increases your creativity and effectiveness.
With the help of the Traveller's Mind, you are ready to sail the other 5 stages of our @ The Helm training. (You can read more about the 6 stages on this page).

The combination of a holiday and training for personal leadership
With us aboard Yemaya in Greece you sail the six stages of our @tH Method.
In a playful and adventurous way you develop personal leadership in your life and work. While enjoying your holiday.
What does a "@The Helm" inspiration sailing trip bring you?
When you've sailed our inspiration sailing trip with us you'll feel rested, powerful and inspired to live an effective and fulfilling life with less stress. Because after your sailing trip you've been given the tools to:

☑️Meet the daily challenges with strength and see your life as an adventurous journey
☑️Strengthen your focus
☑️Anchor yourself in the present and live in the moment, thus enhancing your effectiveness
☑️Be more relaxed in life and work, even when it is busy and difficult
☑️Stay in control of your life and work instead of getting carried away by everything
☑️Dealing with your stress with strength
☑️Tapping into your creativity and inventiveness
☑️Train your brain to answer from wisdom instead of answering automatically
☑️Experiencing more satisfaction, gratitude and happiness in your life and work


As a sailor of our @ The Helm Inspiration Sailing Trip you will receive:
A wonderful holiday, plenty of sailing, snorkeling, hiking, relaxing and much more
Every day of the holiday a training module for personal leadership. Packed with practical exercises, such as the body scan, exercises to strengthen your focus and concentration, exercises to skillfully deal with thoughts, emotions, stress, etc. All anchored in the principles of good seamanship, mindfulness and neuropsychology. With daily guidance
When you're back from vacation you'll also receive our online @ The Helm Compass every week for 6 weeks. Packed with practical exercises, inspiring texts and much more. This allows you to continue practicing personal leadership for the rest of your life.
Our @The Helm Magazine on a regular basis, with inspirations, practical tips and exercises and much more.
What a great time we had with you guys.
Thank you for the yoga, the meditation and the stories to help us on our path.
Thank you for the delicious food.
Thank you for all the fun together and for discovering and enjoying nature.
Thank you for the conversations, laughing and living together.
Thank you for the special moments with the wind in Yemaya's sails.
The price starts @ € 997 for a whole week. It is also possible to book a shorter or longer trip. Due to the Corona crisis we have flexible cancellation conditions.

We invite you to take the helm
Give yourself the gift to achieve more with less stress! We invite you to take the helm and book your @tH-adventure inspiration sailing trip:
Even the smallest moment of silence is a way to get into the Present and also a way of moving on.
(Jon Kabat-Zin)