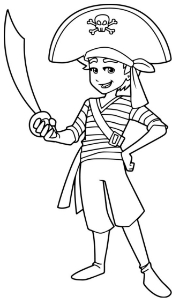 We attach great importance to the protection of the personal data of our travelers, participants and visitors to our website. We ensure that your personal data is always treated confidentially and in accordance with applicable privacy legislation (such as the AVG).
In this Privacy Ahoy you can read how we do this and what your rights are.
Why do we process your personal data?
We process your personal data because:
You use our services
You have provided this information to us yourself
This is necessary for the implementation of the service agreement
We must comply with legal obligations
Which personal data do we process?
We process the following personal data.
Website visitors:
Your IP address
Your name and e-mail address when you have completed our contact form on the website
Participants / travelers:
Your first and last name
Your name and address data
Your gender
Your e-mail adress
Your telephone number
Your date of birth
Information about your health (such as allergies, special medical conditions, etc.) that you have provided to us for your health and safety
Flight / travel data so that we can arrange transportation to and from our boat
Other information that you have provided to us
Information about the payment of our services, such as your bank account number etc.
You are not required to provide this personal information to us. However, if you do not provide the relevant personal data, we may not be able to provide the requested services.
For what purposes and principles do we process your personal data?
We only process personal data to the extent necessary for our services. We only process personal data for the following purposes and on the basis of the following legal bases:
Being able to provide our services. Basis: implementation of the agreement and our legitimate interests (good care and service)
Being able to call or e-mail you if necessary. Basis: implementation of the agreement and our legitimate interests (good service)
Be able to inform you about our services. Basis: our legitimate interests (good service, marketing)
Sending our newsletter when you have signed up for this. You can always unsubscribe if you want via the unsubscribe link in our newsletter. Basis: your permission
To be able to take care of your health / safety when you have notified us of special medical conditions (such as allergies and medical diets). Basis: your consent, implementation of the agreement and our legitimate interests (ensuring the health and safety of all our participants)
Take care of the payments. Basis: execution of the agreement and our legitimate interests (payment for our services)
Implement legal obligations, such as tax legislation, etc. Basis: legal obligation
If a processing is only based on your permission, you can always withdraw this permission.
Retention periods:
We do not keep your personal data for longer than strictly necessary. We use the following retention periods:
Administrative data: 7 years (fiscal retention period)
Data concerning the service agreement and the implementation of the agreement: 5 years (legal retention period)
n some cases, a longer retention period applies, for example in connection with claims.
Data sharing with other organizations
In certain cases it is necessary to share your personal data with third parties, such as:
Our IT manager / provider
Our accountant / our administration office
Organizations that we engage in the context of our services (for example, transportation to and from an airport, etc.)
The tax authorities
If it is necessary to have personal data processed by third parties, we (if they are processors) always ensure that good written agreements are made about the protection of your personal data.
We do not provide personal data to organizations based outside the European Economic Area.
Security of Personal Data
We take appropriate measures to prevent abuse, loss, unauthorized access, unwanted disclosure and unauthorized changes to your personal data as much as possible.
Cookies
We only use analytical and functional cookies that are required for our website to function properly.
Your rights
With regard to the processing of your personal data, you have the right to submit the following requests:
Request for inspection
Request for removal
Request for rectification
Request to limit processing
Request for transferability of the personal data
You also have the right to object to the processing of your personal data with us.
You can address the aforementioned request or objection to our privacy officer Francisca Boel, info@fblabourwise.nl. She will respond to your request or objection as soon as possible and in any case within 1 month.
If you unexpectedly believe that we do not respond well to your request or objection, you can submit a complaint to the Dutch Data Protection Authority.
November 2019