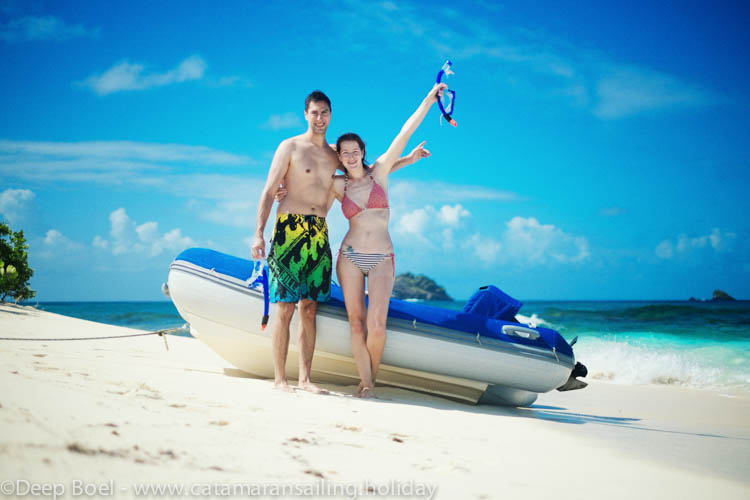 Many thanks to Mallika and Deep for waiting for us after LIAT decided to cancel all our flights – just for the short flight from Dominica to Grenada..
We cannot imagine what we would have missed.
Mallika and Deep gave us the opportunity to spend 3 days in Paradise. An unforgettable sailing adventure, incredible reefs and a lot of turtles.
They took us to lonely islands and bays. On our way back the Dolphins joined our journey.
What a delicious diner every evening! Mallika – please write down your great recipes
Many thanks to Deep for your detailed explanation in the world of sailing. SAIL ON! Whereever your ship is sailing to! We hope joining you again.
Nathalie & Emanuel