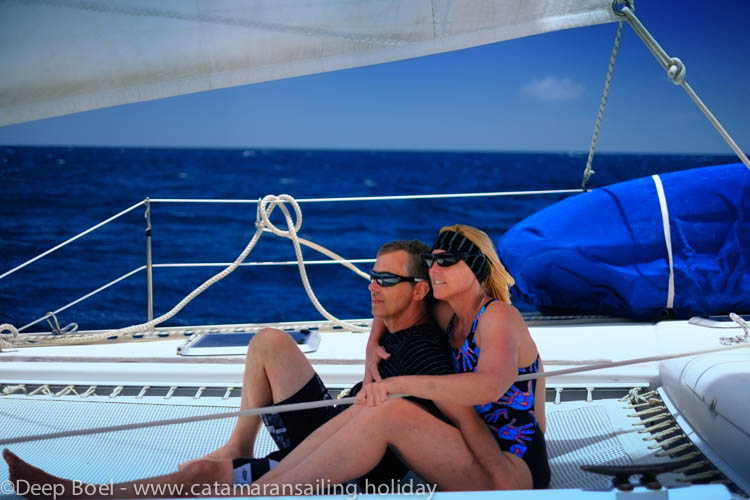 Dear Mallika and Deep,
Such an amazing adventure, an experience definitely not to forget. Not only your kind hospitality, the great food, obviously based on local ingredients, the sailing experience, whether smooth or less smooth waters, the interesting discussions, the sailing lessons and many more. From all the sailing options that we researched we were attracted by your concept. This proved a very good choice! The fact that food was prepared (so well) made it very relaxing. We now realise even better that it would have taken a lot of our time if we would have been on a self catering cruise.
Having experienced catamaran sailing over reading claims on monohull sailing confirms our next sailing will definitely be with a catamaran again. We will continue to follow your travels and when you would reach an area which is "on our bucket list" we gladly will join on one of your sailings again.
Thanks for two amazing weeks!
Loek & Monique