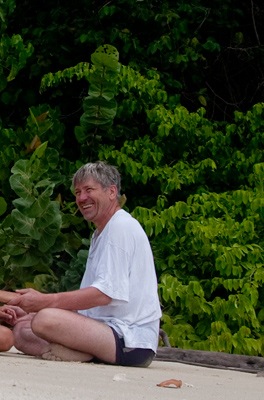 My stay on the yacht with Mallika and Deep was an unique experience.
You are living on the waves: Your bed becomes a water bed. Your legs become sea legs. The ceiling is the clear sky above full of stars.
Home made bread is baked, chocolate pie is made, the most delicious ratatouille, and, during the whole day, herbal tea is served. Water is caught directly from the sky and the energy comes straight from solar panels and the hometrainer.
A little universe on a sturdy and safe ship.
Knowing how to do their job, hospitality at its best, but most of all you feel welcome in their universe and this makes a stay on 'Zeebeest' unique.

André