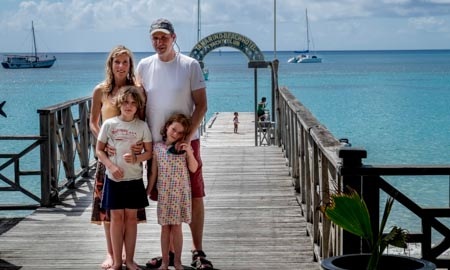 Thanks for your good care.
What a beautiful places we have seen! Aswell above as under water.
It is great that we can look back at a lovely sailing experience for the whole family. We liked it together with you, we enjoyed your experience and stories.
Good luck with your adventures to come.
Aviva, Eric, Ella and Kiek