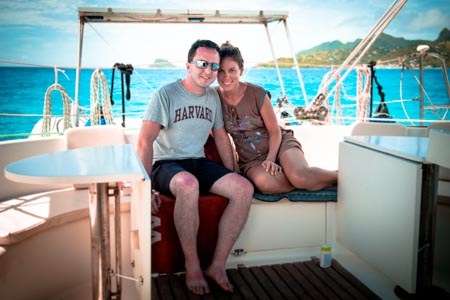 Many thanks for sharing with us so many treasures of the Southern Caribbean.
We loved Mallika's delicious food and enjoyed our various stops for cocktails on little islands.
We were impressed by your sailing skills and enjoyed a carefree holiday.
Thank you for taking such good care of us. We will fondly remember our wonderful conversations about the meaning of life, meditation, holistic medicine, samurais and Russian cinema.
Jenny and Ben