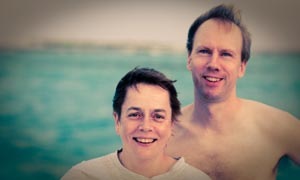 Dear Deep & Mallika
Thank you very much for this beautiful holiday. Mallika cooks very well and Deep knows very good how to sail.
We have seen a lot of turtles and fishes. It was very impressive. All the turtles went to the nice turtle bar!
Have a nice time and we hope to see you again!
Grtz Marjorie