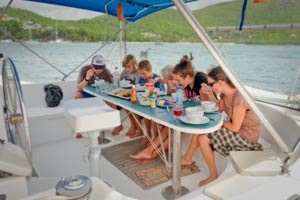 Dear Mallika and Deep
Thank you for a very good experience and some great days at sea. It has been really great to see the islands and to learn about life on a boat. The boys have had a good time aswell, and hopefully they will enjoy to come back on a boat soon again.
We wish you all the best on your journeys and hope you have many good places yet to visit.
All the best from
Jannick & Hannah, Noah, Benjamin & Elias