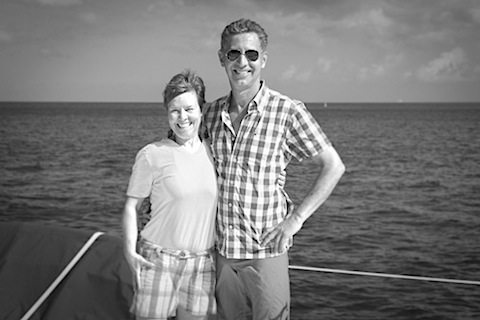 If you are looking for paradise on earth, you found it here. Sailing with Mallika & Deep from St Vincent to Grenada. All the stops planned by them were a little piece of heaven, emerald blue waters, white sand, colorful villages, the silence of sailing where we only can hear the sound of the wind & the waves on the boat.
Deep we thank you for being such a great captain! You made us feel at ease and brought us safely to our final destination. Mallika the food was delicious. We thank you for feeding us so well! We specially enjoyed the "happy hour" for diner.
Yoga is the special highlight of this trip. Thank you for the many sessions on the beach, this was really enjoyable.
Sonia & Murillo, Canada